STANDARD TIMBER PEST INSPECTION AS 4349.3
Commonly known as a pre-purchase inspection
When you contact Lawson Environmental Pest Solutions for a timber pest inspection, AS4349.3 we will send a fully trained and licenced technician to inspect the interior and exterior of your home. This inspection covers termites and other timber attacking pests in the following areas.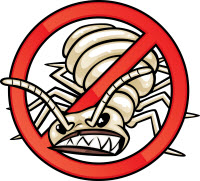 Interior, roof space any timber finishing's i.e. door frames, window frames and skirtings to name a few (excludes furniture and house hold items)

Exterior, i.e. timber door frames and windows, timber supports for pergolas and timber fencing to name a few (excludes outdoor furniture and house hold items

This inspection not only covers termites but other timber pest that may be present at time of inspection
At the end of the termite inspection you will receive a highly comprehensive report, reporting any findings in regards to past and present termite activity on your property. Our termite reports are very comprehensive and may also include helpful tips on how to help prevent future termite attacks.
In most cases it is important to have both a TIMBER PEST INSPECTION & BUILDING INSPECTION carried out, we can arrange to have this done at the same time if required