Mice
Rodent Pest Control and Extermination – Perth Southern Suburbs
Have you seen or heard a Rat or Mouse in or around your home or business?
If the answer is YES, then you will have not just one but several within your property, living in the roof, kitchen cupboards, laundry and possible under the floor if your home is an older style property.
As the weather cools and the rain starts, these pests become more evident and intrusive in our homes and business.
RODENT TREATMENTS START FROM ONLY $154.00
About Rats and Mice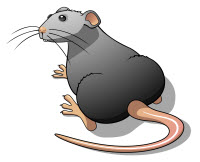 In Australia, a number of rodent species are agricultural pests.
Two species,
the house mouse (Mus domesticus) and
black rat (Rattus rattus),
were introduced around the time of European settlement. Mice are found throughout  Perth, and around sheds and houses. When conditions are favourable, their numbers can increase to plague levels. Black rats are found throughout temperate and tropical Australia in human-modified environments.
Call Lawson Environmental Pest Solutions for Mouse Control.
Lawson Environmental Pest Solutions, pest control specialists are ready to help you get rid of mice. We will include a property inspection to locate the areas mice are using to get inside and where they are setting up their nests. If you have mice in your roof space. Lawson Environmental Pest Solutions can track them down and provide solutions to get them out. A Lawson Environmental Pest Solutions specialist knows how to get rid of mice in a fast and effective manner, so don't hesitate to contact us for help.
When you have a Lawson Environmental Pest Solutions mouse control professional service your property, you won't have to worry about mice. We will eliminate the mice that are there and help you make sure they don't come back. Contact us online or call 0426288822 today.
All our pest control services are back by our genuine guarantee and commitment to you that all your pests will be gone or we will treat the affected area again free of charge. 
Call us at 0426288822 to schedule your Rodent Control Treatment. We can also address other pest control problems at the same time with a combo-packaged deal for most pest control services. In a hurry?